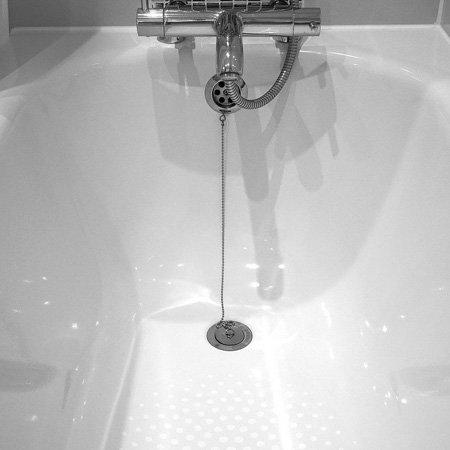 Home Service Doctors proudly serves Northern Virginia and the surrounding areas, providing prompt, quality, and professional drain cleaning services. We offer a wide range of drain cleaning services and our highly trained plumbers are available 24 hours a day, 7 days a week because we understand that emergencies don't work a regular 9 to 5! Our unparalleled service, competitive prices, and overall value are why our loyal customers won't go anywhere else.
Common Issues Our Drain Cleaning Experts See:
Slow Drains
Overflowing Toilet
Standing Water
Strange Smells
Multiple Clogged Drains
Gurgling Noises
At every job we perform, we strive to provide you with the highest quality drain cleaning services possible at the most reasonable rates. When you choose us to help with your drain cleaning needs, our highly trained professional plumbers will arrive at your home quickly, ready to tackle any drain cleaning problem you may have. We guarantee all work and your 100% satisfaction, and you'll always receive upfront, honest, and accurate pricing.
We can handle any drain cleaning job big or small including clogged shower drains, sewer line cleaning, and much, much more. Just give us a call today at 703-940-9963 to experience the best drain cleaning service in the Northern Virginia area!
Here are some common Questions our Customers might ask:
How did you get to where you are now in your industry? Tell us a bit of your story.

Established in 2004. Like many in this industry, Randy Baldwin began his career as a plumber when he was 16 years old. In the 25+ years since then, Randy's drive and passion to succeed have taken him places few other local Virginia plumbers could even imagine. Very modest by nature, Randy will only grudgingly admit to having gained experience as a plumber on four continents while serving in the United States Navy. After leaving the service Randy went to work for one of the nation's largest sewer drain repair companies and rapidly rose to become the company's #1 producer. Seeing an opportunity in what the company wasn't offering its customers, Randy founded Frugal Rooter in 2004. He committed to delivering the same outstanding quality of work he'd been doing for years, but with superior commitment to the satisfaction of his customers. In 2012, Frugal Rooter was reborn as Plumberologist and expanded into heating and cooling services as well. Plumberologist was named Virginia's Plumbing Contractor of the Year.

What is your pricing? / How do you establish pricing for your work?

We are an upfront pricing service provider, the price you are quoted is the price you pay. There are no hidden fees. We do NO Cost Estimates so there is nothing to loose!

How do you stay up-to-date on the latest developments in your field?

We train no less than 80 hours per employee per year on the product knowledge. We also do 80+ hours a year on customer service!!

What makes your work different from others in your industry? What are you most proud of about your work?

We offer lifetime warranties on our workmanship! We will not rest till our customers are amazed, not satisfied, AMAZED

Do you do custom jobs? If so, describe your process when it comes to understanding your customer's needs and forming a plan together.

We offer almost all customer options from the minimum safe repair to the best possible option. Never pushing one or the other just educating the customer and allowing them to choose.

What do you like most about your work?

How customers rave about us versus what they are accustomed to in the plumbing, heating, and cooling industries.

What are the questions your customers ask you the most? What is your response?

Can we be there TODAY!! And our answer is YES

What do you wish your customers knew more about your industry?

That plumbing and HVACs are systems that need to be maintained. They will eventually fail but you can prolong that with good maintenance.

Do you have any advice for customers looking to hire a pro like you?

Your home is the largest investment you will ever make, choose your service provider wisely. We have fixed some real big issues caused by other "experts."
Photo Gallery